THE LIST
Here we will rank all the movies we dissect. This ranking is based on how we think these films hold up as slashers themselves. That means it can be a great movie, and be on the bottom of the list if it doesn't work as a slasher film! We analyze each film to see if it follows traditional slasher formula and tropes, and if not, does it improve on them!
After every episode, we will add the movie to our list in the spot Ryan & Bee deem it is worthy. Every new movie brings a change in the ranking.
Stay updated and find us on Twitter @screamingcast to let us know what you think of our list!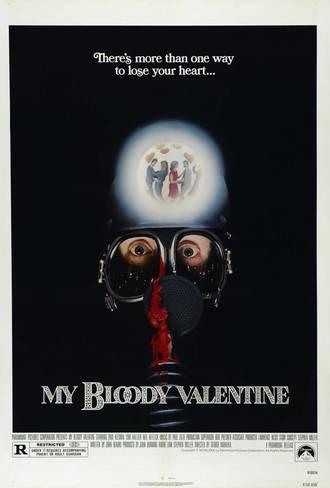 1. My Bloody Valentine (1981)
An answer to the Post-Halloween craze this Valentine's Day themed slasher is one of the early examples of the slasher structure we now know and love. Small town, likable and in love young adults, and a town legend with a knack for murdering. Necessary viewing every Valentine's Day and for every horror fan.
2. Black Christmas (1974)
Often considered as one of the earliest examples of a slasher, Bob Clark's BLACK CHRISTMAS from 1974 paved the way for the slasher boom of the 80's, aided by spectacular kills and a powerful female ensemble.
3. Friday the 13th Part 2 (1980)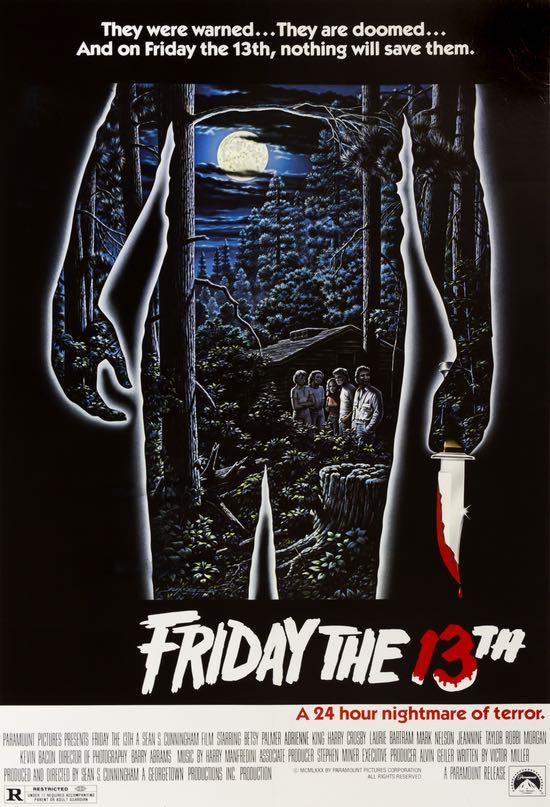 4. Friday the 13th (1980)
A film that jump started the slasher boom of the 80's, Friday the 13th is more than just the origin of a Camp Crystal Lake legend. This film is an effective slasher that gives birth to the well known tropes we love today.
Most sequels or reboots can get lost in trying to either pay homage or be so different from prior entries, they don't stand strong enough as their own film. Halloween 2018 does not have this problem. As well as it pays tribute to the films before it, it does just as well with kicking off a new generation into fearing the deadly rath of Michael Myers.
6. I Know What You Did Last Summer (1997)
Kevin Williamson strikes again after Scream, this time in a small fishing town with an urban legend for a killer. Amazingly horrible fashion choices aside, this movie does almost everything right in regards to a slasher.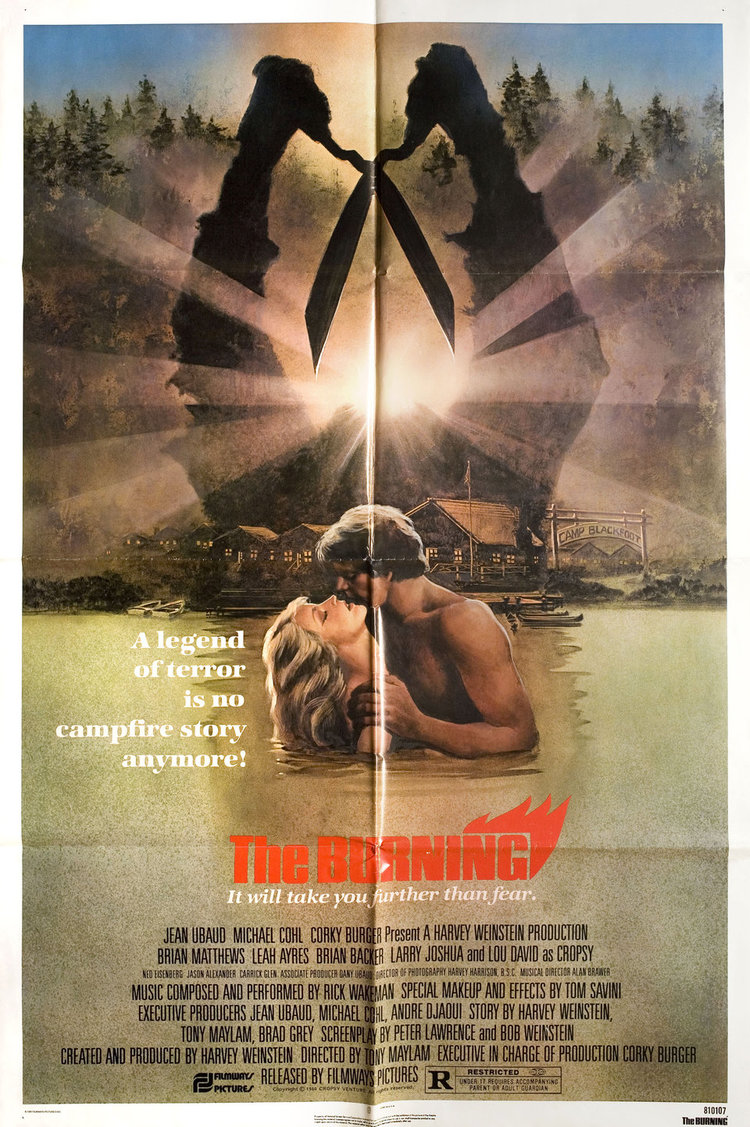 The Burning knocks off the original Friday the 13th, and somehow makes it better. Everything you can want in a paint by numbers 80's slasher that should go down in film history for the raft scene alone. Long live Cropsy.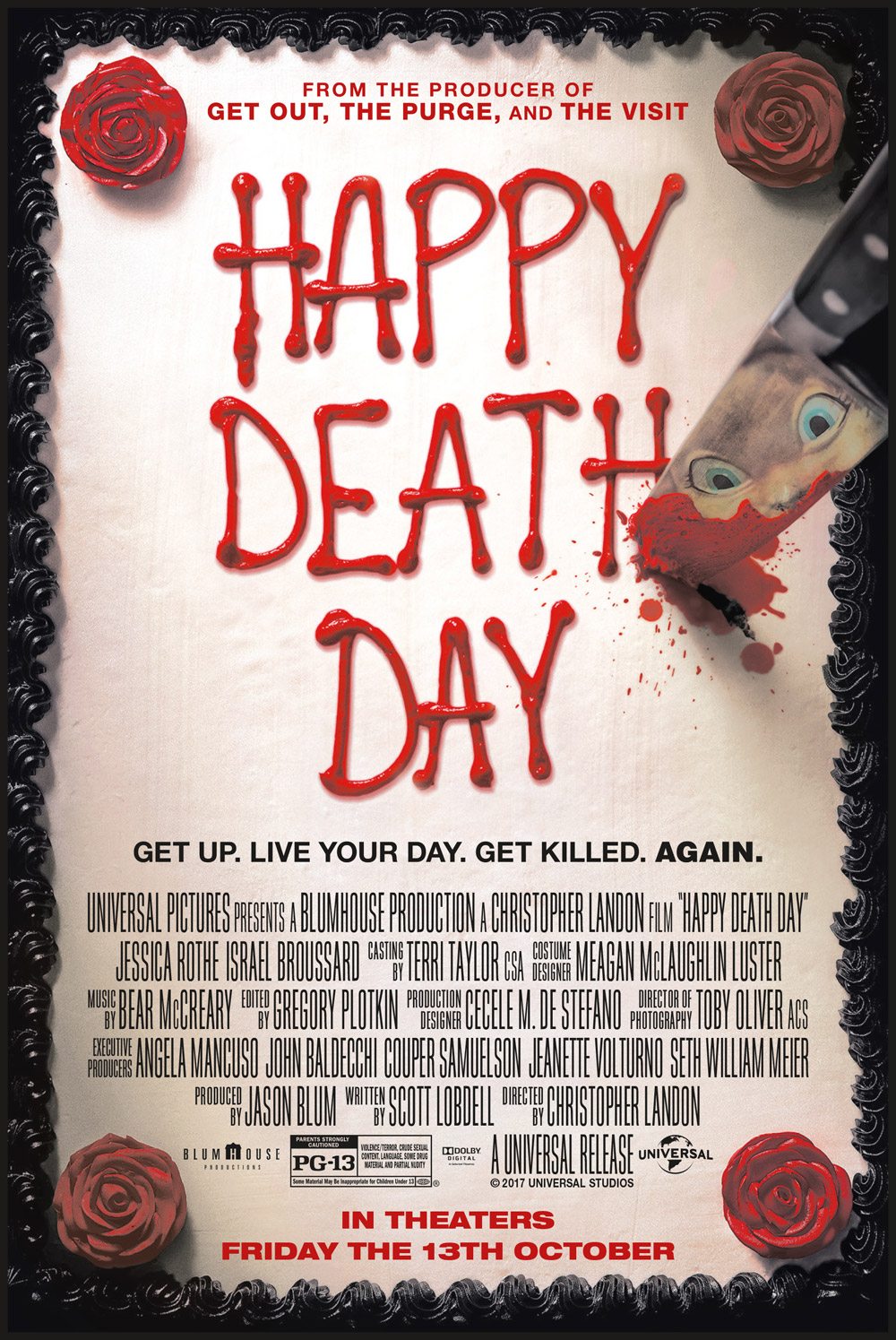 8. Happy Death Day (2017)
Described as Groundhog's Day meets Scream, this twist on the slasher genre turns its slutty sorority sister into a bad ass final girl. Full of charm and smarts, this slasher brings a new slasher trope to get behind, #GroundhogHorror.
Urban Legend is one of the best things to come out of the Post-Scream horror craze. The movie is fun, inventive, and doesn't take itself to seriously. Grab some popcorn and put this 90's slasher on for a great night alone or with friends.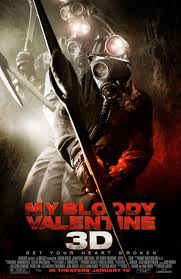 10. My Bloody Valentine 3D (2009)
A remake that takes the film it is inspired by and truly flips and reverses it. A dark and gritty take on the Harry Warden tale, this 2009 3D fare is menacing, brutal and almost terrifying. A great example of what can be done with the power of 3D to tear a part an unlikeable cast. Watch on a date or in a group, just make sure you watch it!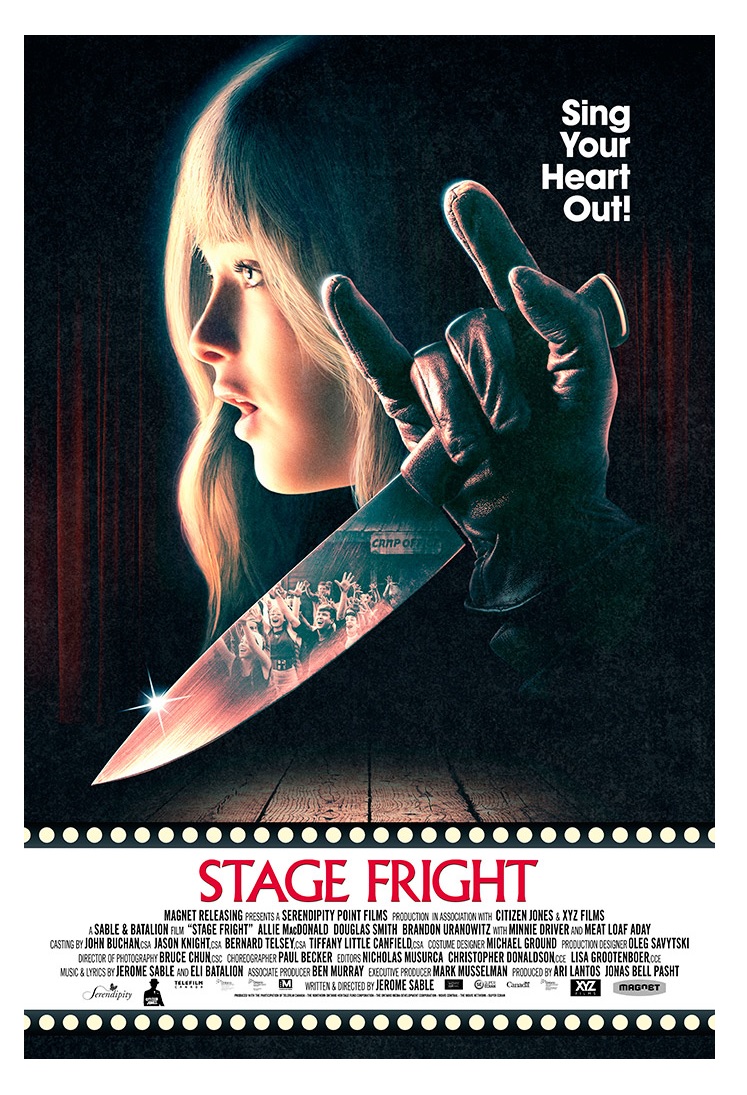 In this relatively modern slasher, a true love for not just the genre but for musicals and stage plays, coupled along with slick production and some truly fun rock opera ballads make it a classic hidden gem. A bonus cameo from Meat Loaf and a handful of smart homages will make Stage Fright a new favorite and having you begging for more mash ups of the genres.
Jamie Blanks lone slasher follow up to I Know What You Did Last Summer is an oft looked over aughts slasher film that subverts gender expectations. Blanks smartly crafts an 80's throwback with a Post-Scream sheen that is bolstered by its attractive cast and leading man.
Victor Crowley is the swamp ghost we didn't know we needed. A love letter to American slashers, Hatchet brings buckets of gore to the bayou with a cast you're happy to watch Crowley tear apart... literally.
A proto-slasher by legend Mario Bava, it's hard to ignore the importance and influence this Italian Giallo has had on American cinema. What it lacks in clarity and storyline, it makes up for in kills.
15. Silent Night, Deadly Night (1984)
A shinning holiday slasher that focuses on the story of our killer and not his victims. A dark origin story of a tortured boy that turns to a delightfully fun and inventive killer Santa. It's so good it almost makes us sad we can only watch it every Christmas.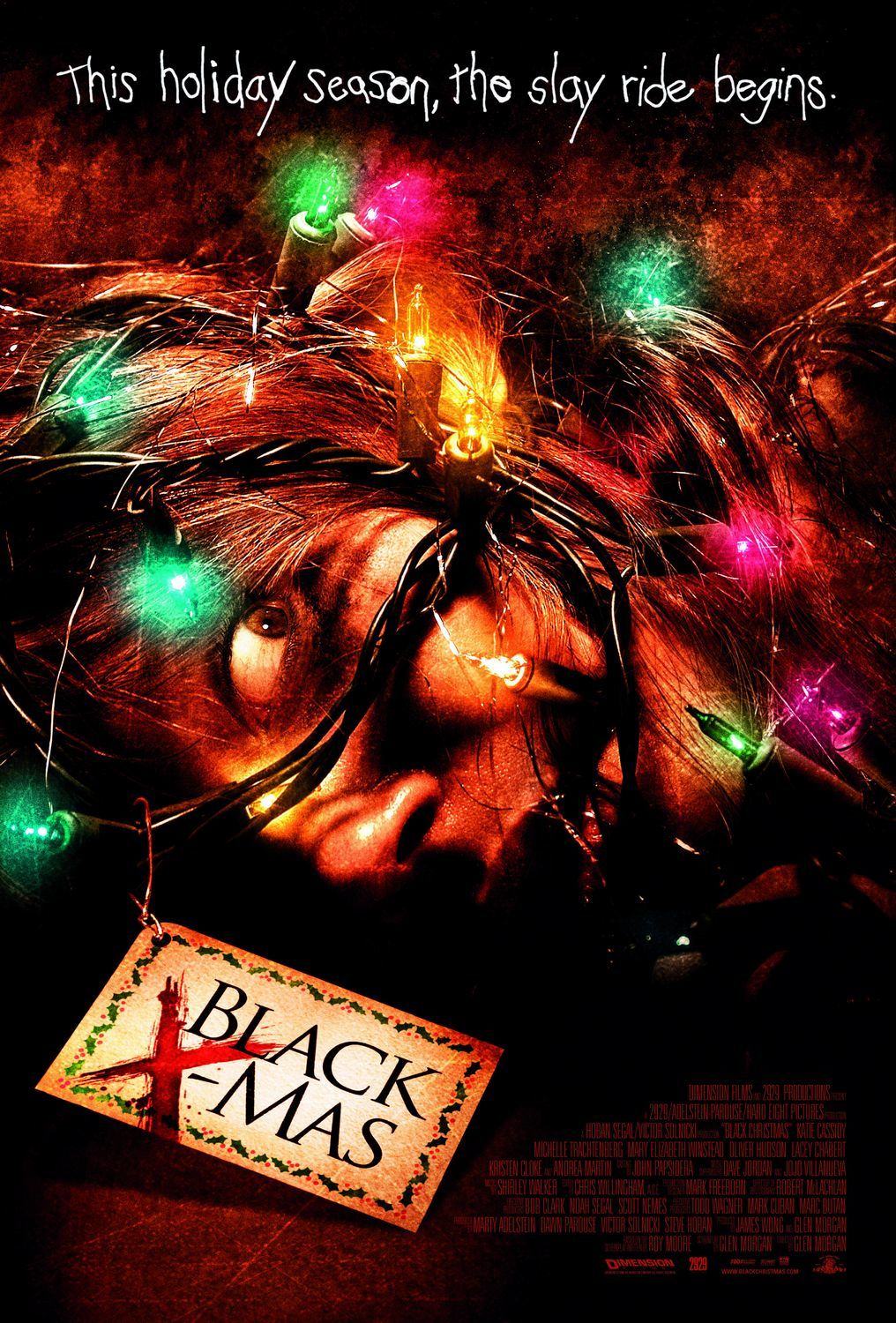 Glen Morgan's remake of Black Christmas realizes it can't be the original so instead adds a twisted back story and some truly skincrawling plot beats. While it has a few moments of misplaced misogyny from the hands of bad producers, it still manages to be a slick, brutal remake with a mean spirit and some excellent set piece kills.
17. My Super Psycho Sweet 16 (2009)
Who knew a MTV made for tv movie could be so killer? A truly millenium fare with a suprisingly impressive killer. If you can get past the cheese, your going to love this one.
18. All The Boys Love Mandy Lane (2006)
Inspired by Friday Night Lights & The Texas Chainsaw Massacre (yes, you read that correctly) this 2006 horror film is oozing with teen angst and sweltering cinematography. The dialog is dated and a bit distracting, but makes up for it in its themes on the pressures of high school and being a young attractive woman. While it lacks the more traditional slasher structure, it makes up for with a great final girl.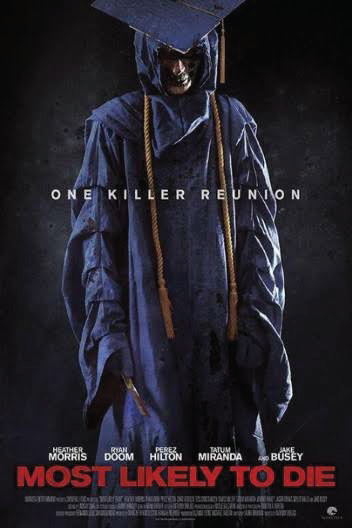 19. Most Likely To Die (2015)
A modern slasher written for a post-scream era, Most Likely To Die offers a great themed killer and enjoyable kills, but not much in substance. It's enjoyable and rewatchable but brings nothing new to the genre.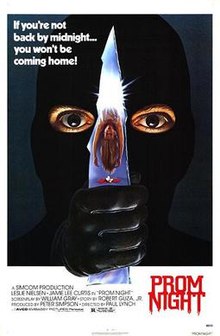 Often looked down on, this Jamie Lee Curtis led slasher is surprisingly great when broken down. A slasher with a strong cast of actors that spends time making you care about the disco dancing teens who eventually get slashed.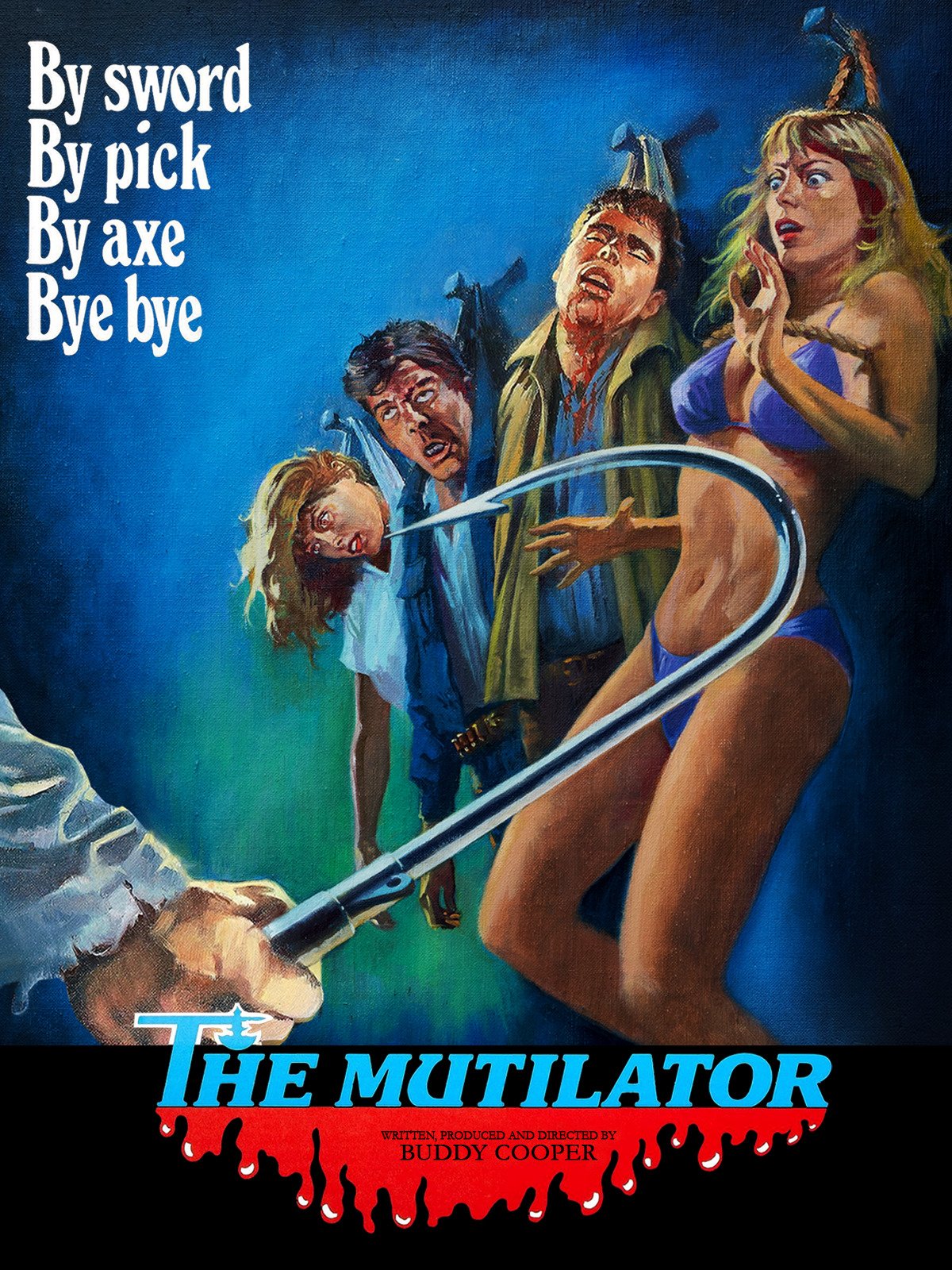 Starts off feeling like a spoof on an 80's TV sitcom, The Mutilator dives into some pretty gory territory. Luckily it's heavy on the killing because you'll be begging this cast of college students to die before it's over.
22. Happy Birthday To Me (1981)
One of the first to cash in on the slasher boom, Happy Birthday to Me is a wild, weird smattering of the slasher genre we know now, TV soaps and giallo. With a number of well conceived red herrings, bonkers storytelling and a climax for the ages, the 81 slasher still needs a wider audience, especially within group viewings.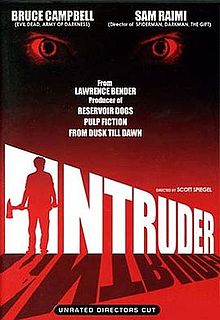 A slasher with a single location, a grocery store. Intruder follows the night crew of a small town grocery store. A small budget doesn't stop this group of talent behind the camera from experimenting. What it lacks in story and acting it makes up for in creativity and camp.
Child's Play is a testament to the power of voice actors. Brad Dourif brings Chucky to life and helps make him one of the best & most insane slasher villains we have come across. The rest of the movie has some flaws in the slasher playbook but we give credit to Child's Play as an incredible prequel to what Chucky will become.
Advertised as the first gay slasher, Hellbent follows the a group of friends as they celebrate Halloween. Hard to go wrong with a slasher set on Halloween that follows all the best tropes & gives us a shirtless killer.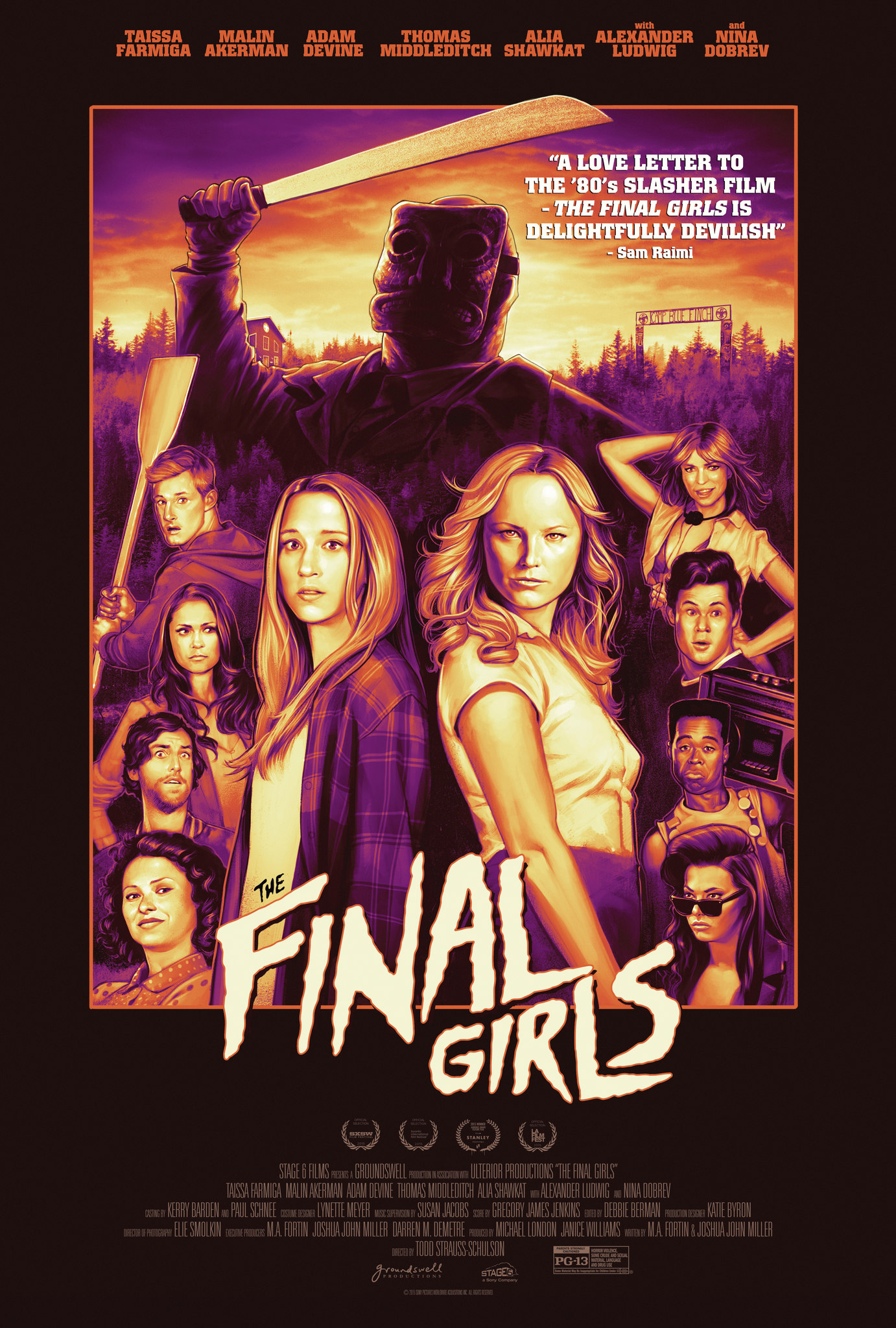 27. The Final Girls (2015)
28. The Clown at Midnight (1999)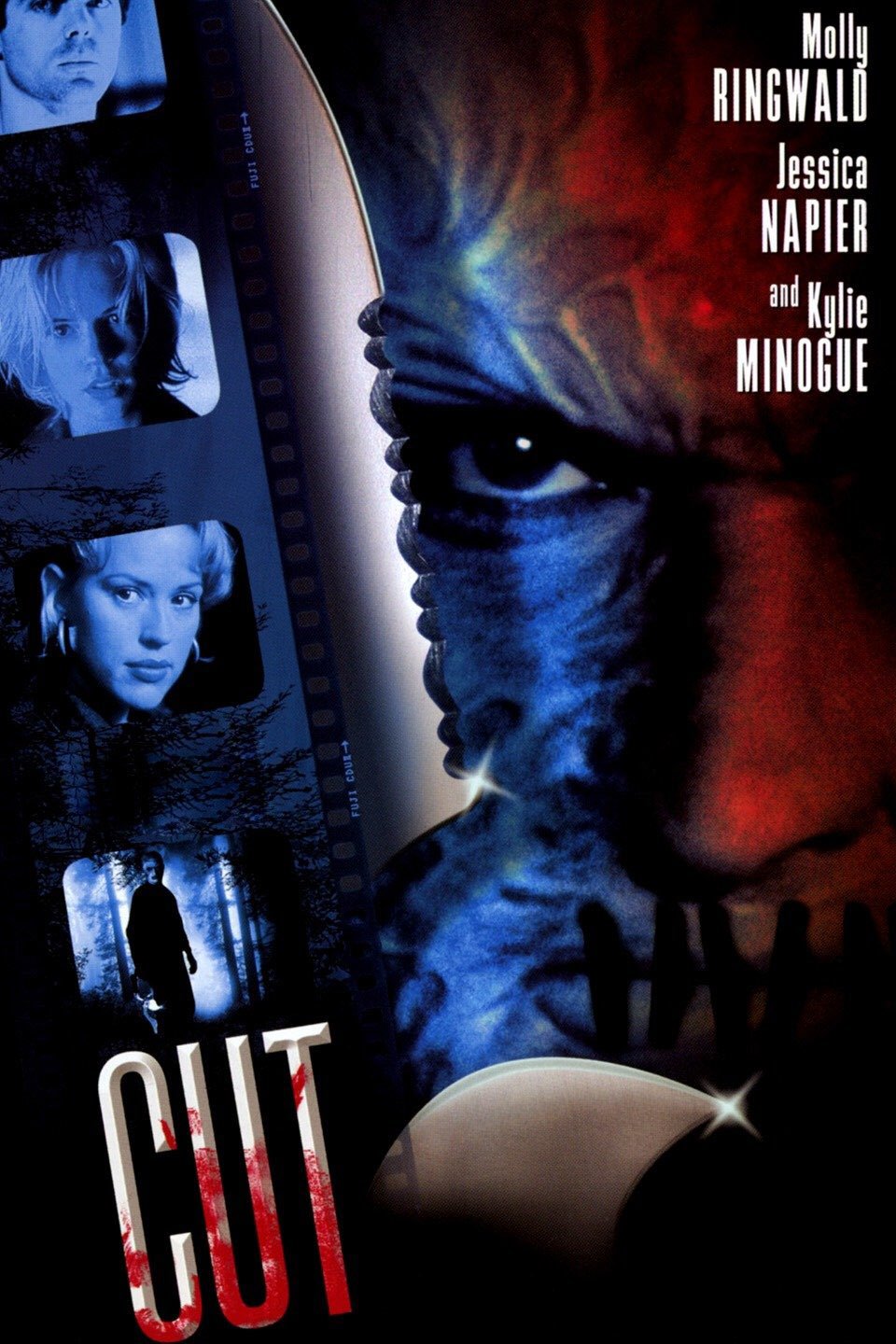 A meta Post-Scream slasher from Australia with a Freddy inspired killer. Is it great? No. Did we have fun with the Craven obsessed script? Yes.
I mean, you just can't keep a movie with a good theme song down. With a fun formula and some truly wacky scenes, New Year's Evil is a hidden gem amongst the holiday slashers. Although our final girl doesn't do much, the zaniness of this cult classic makes it an absolute blast.
A cult film that gives us an excellent 80's synth score, great makeup effects and a high body count. Other than that? A lot of laughable moments. Watch it with friends, quote the ridiculous lines and have fun because that is all this slasher has to offer.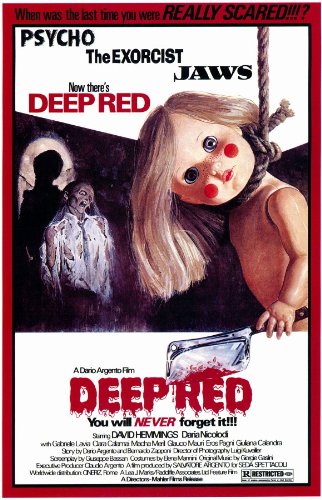 Argento creates a layered and complex whodunnit with Deep Red, a movie that is as visceral as it is violent, with plenty of neon blood and stunning close ups to prove it. While technically and visually impressive, it's the fact that only the score and motif are lifted into modern day slasher formulas that holds back the classic giallo from appearing higher on the list.
A truly disturbing story of a man in power and the women he takes advantage of, Curtains is a strange & almost forgotten slasher from the 80's. A film troubled by forgotten storylines and miss direction, it doesn't get much right but when it does succeed it leaves you haunted. (Watch if for the #IceSkatingHag)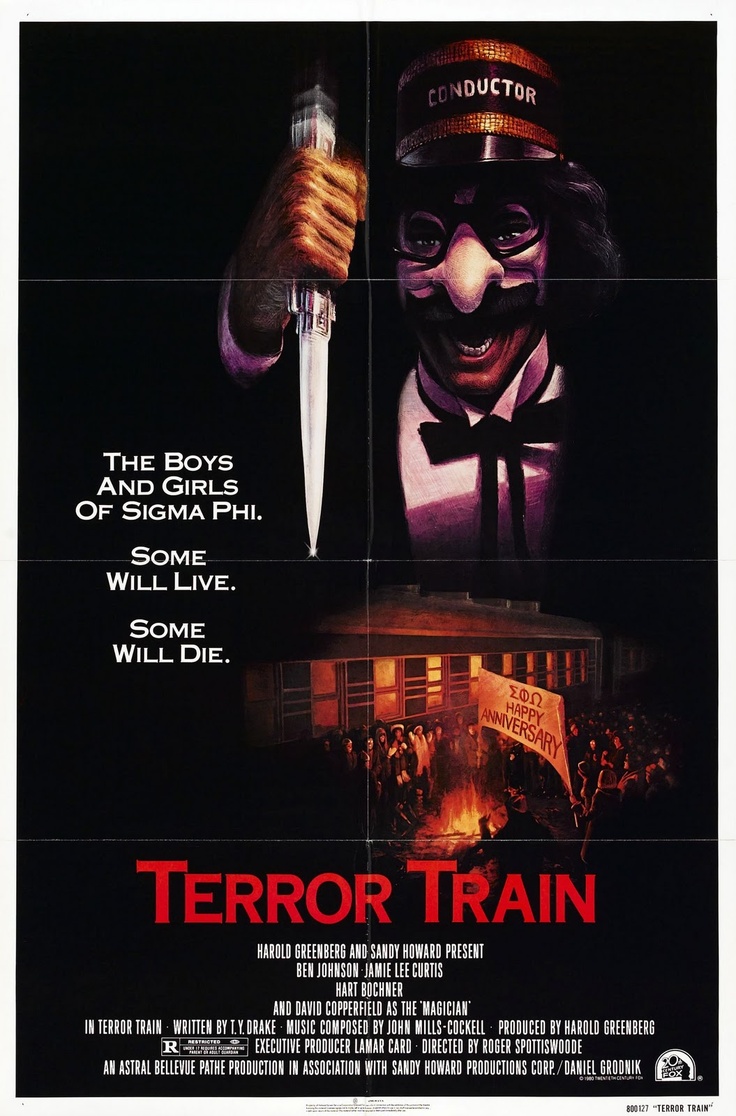 Staring ultimate Scream Queen Jamie Lee Curtis, Terror Train is a post Halloween slasher that is better at magic than slashing. David Copperfield's charismatic magic performances and the chance to see Curtis make it worth the watch. A killer with a poor motive and lazy kills makes it hard to thoroughly enjoy.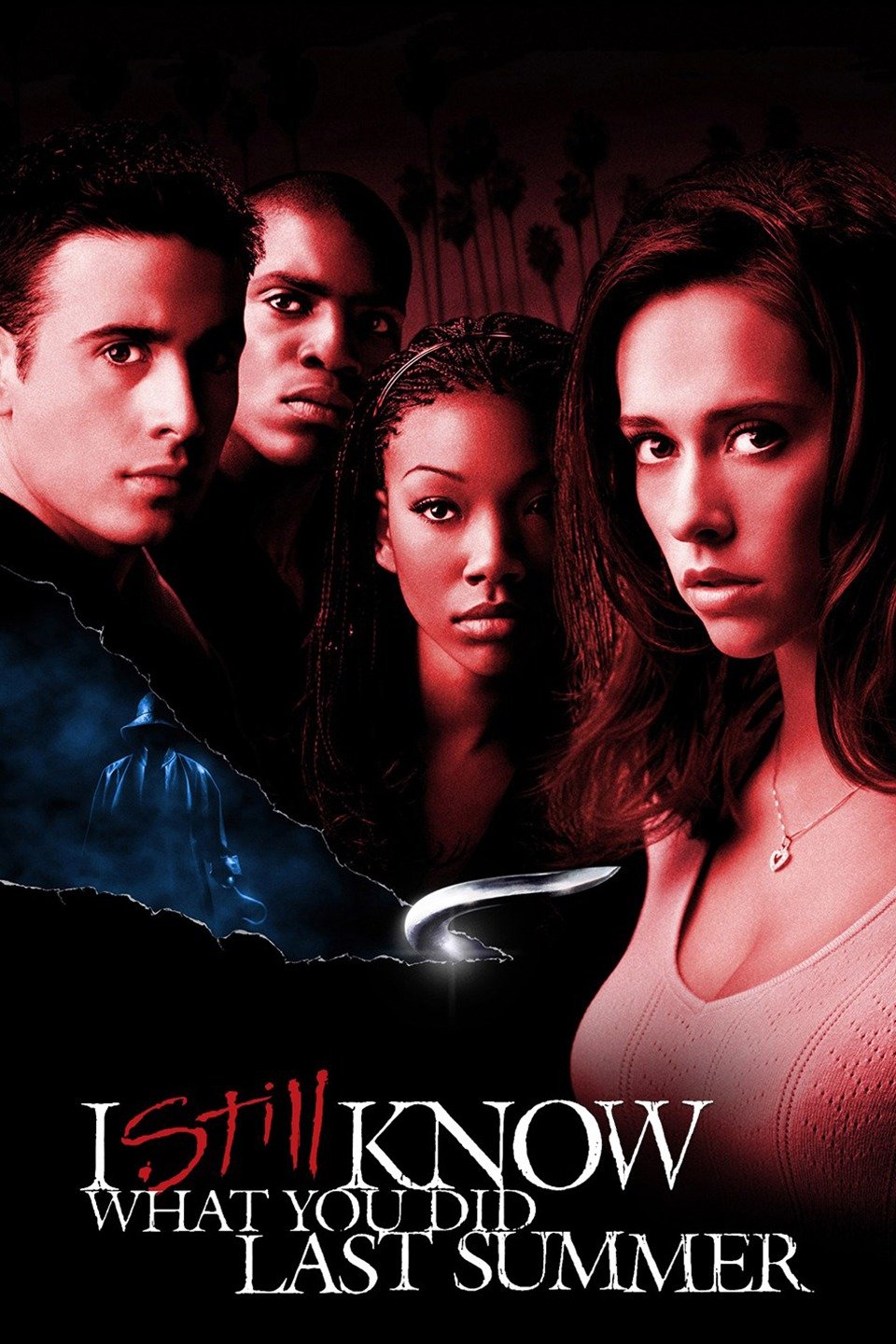 35. I Still Know What You Did Last Summer
A lazy ripoff of its own original, this sequel falls flat in almost every way in part due to the poorly written script and lack of direction.
37. Mischief Night (2013)
We call this the "Morton Salt Killers" movie.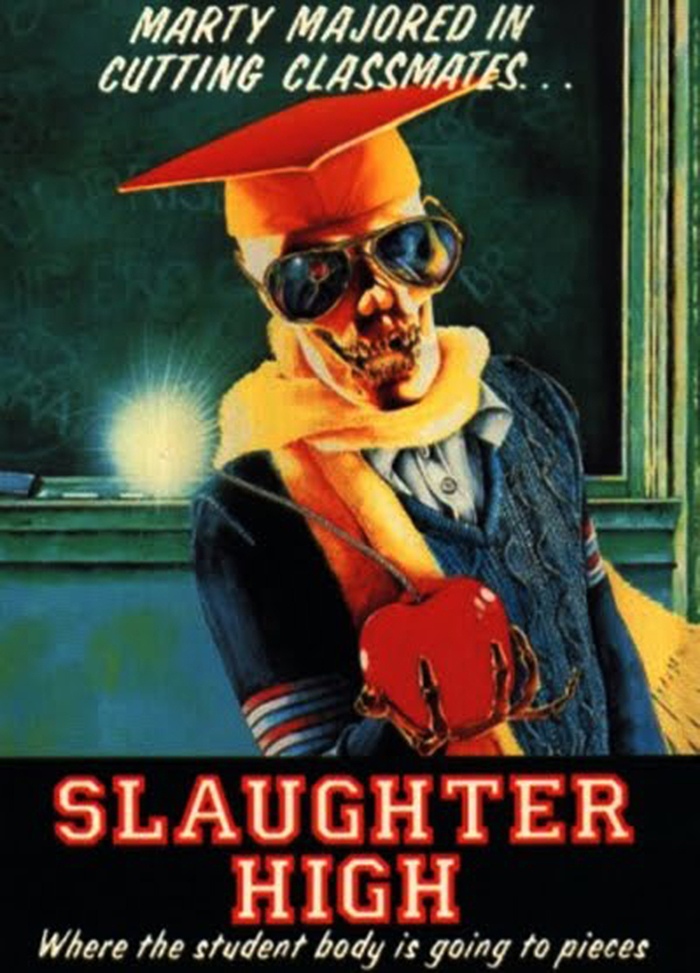 38. Slaughter High (1986)
With a British cast and crew, this American set slasher is quirky at best. A repetitive score, deplorable cast and some poorly executed kills, this movie leaves a lot unfinished. Bonus Points for the truly exceptional motive for our killer, even if his actual kills end up a little lackluster.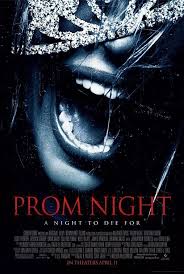 A weak remake of the 1980 original, this teen scream gives us an elaborate and fun setup with massive potential. Unfortunately it fails the audience and its final girl in the third act leaving a sour taste when the film is over.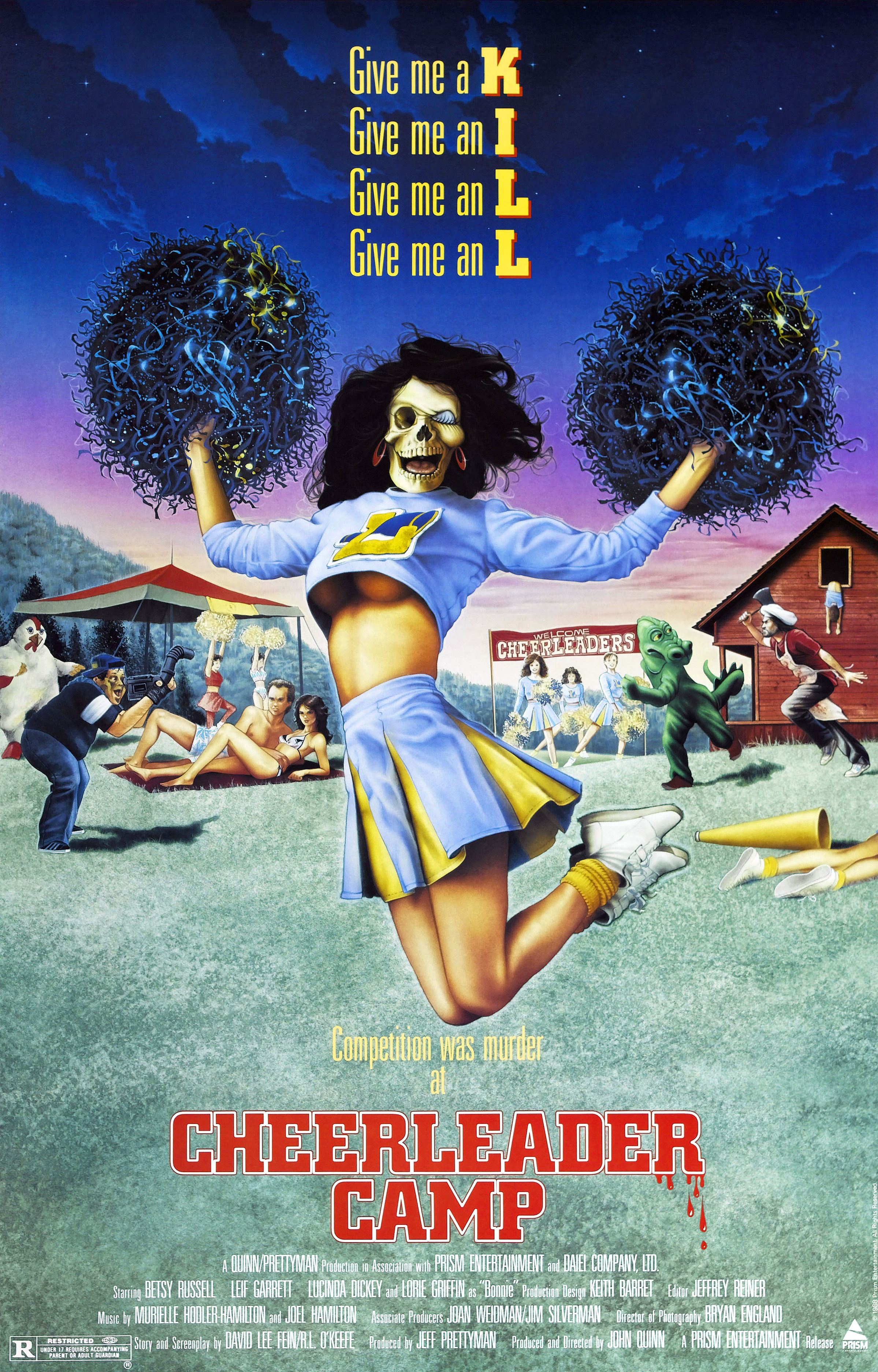 40. Cheerleader Camp (1988)
41. Blood Night: The Legend of Mary Hatchet
This straight-to-DVD mid aughts slasher has some serious genre names attached to it. Scream queen Danielle Harris and horror staple Bill Moseley elevate what would otherwise be a mostly paint by numbers affair that is seriously bogged down by unnecessary sexual overtones and a lack of on-screen kills.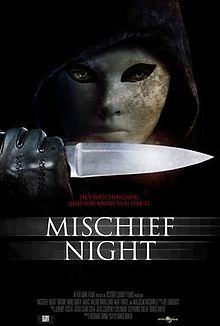 42. Mischief Night (2014)
In a real tonal difference than most of the slashers we've covered, Mischief Night (2014) actually has some real upticks for an indie effort. A beautiful score and some serious acting chops, plus a bonus appearance from Malcolm McDowell, the film is impressive at it's budget but is much more "Stockholm Syndrome" than slasher affair.
Christopher Landon makes a ballsy move and branches out into a deeply sci-fi sequel, now only lightly touched with slasher tropes and motifs. Jessica Rothe cements herself as an iconic final girl and a whole lot of charm make Happy Death Day 2U a worthy successor, although not in line genre wise with it's teen scream predecessor.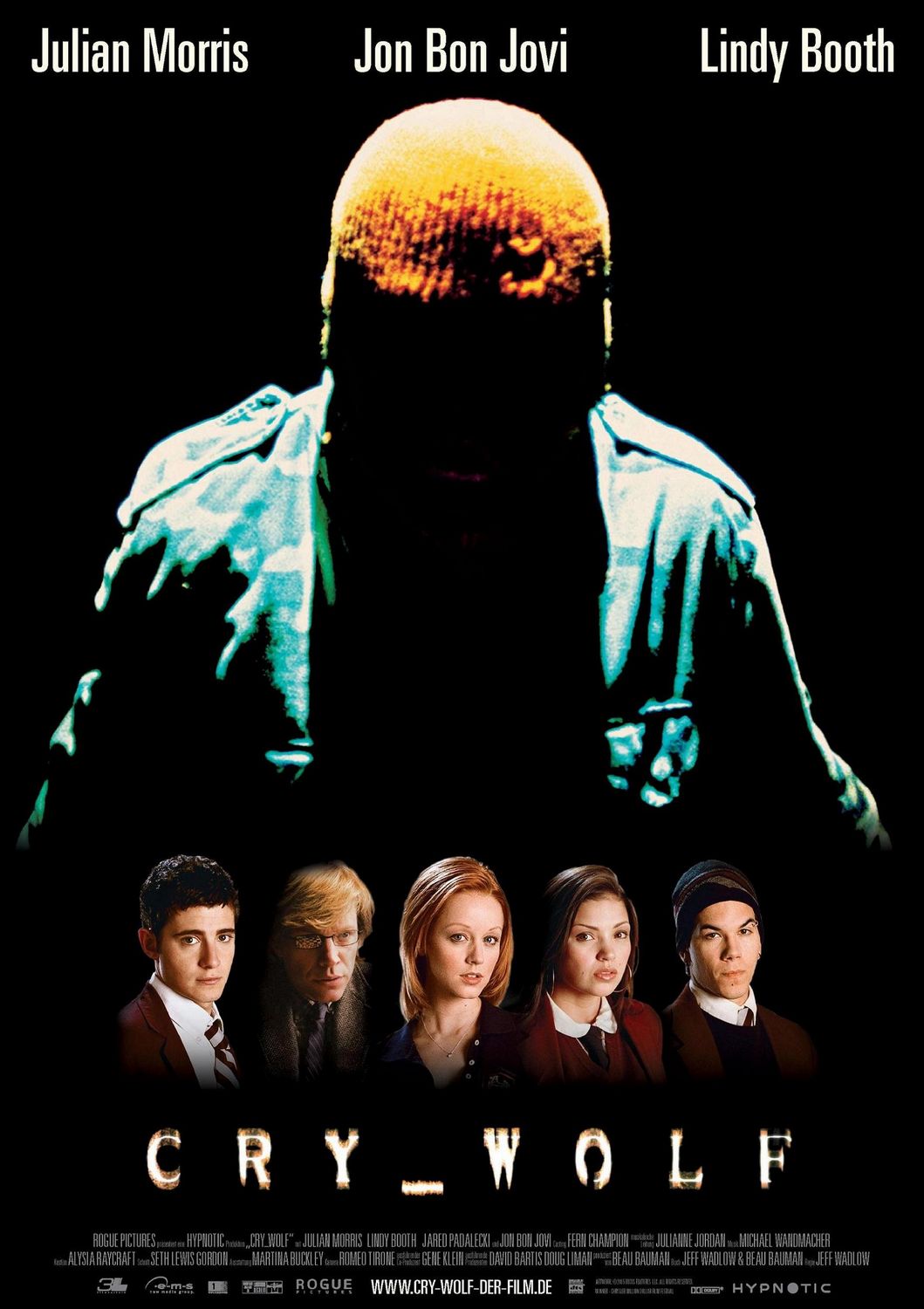 Guilty for dating itself by using early internet era gimmicks, Jeff Wadlow's Cry_wolf is still a charming little piece of slasher mind games. Capitalizing on its whodunit approach, it's the end of this early aughts thriller that forces it to the near bottom of our list.
45. Girls Nite Out (1982)
It is hard to find the words for this film besides… it's a movie.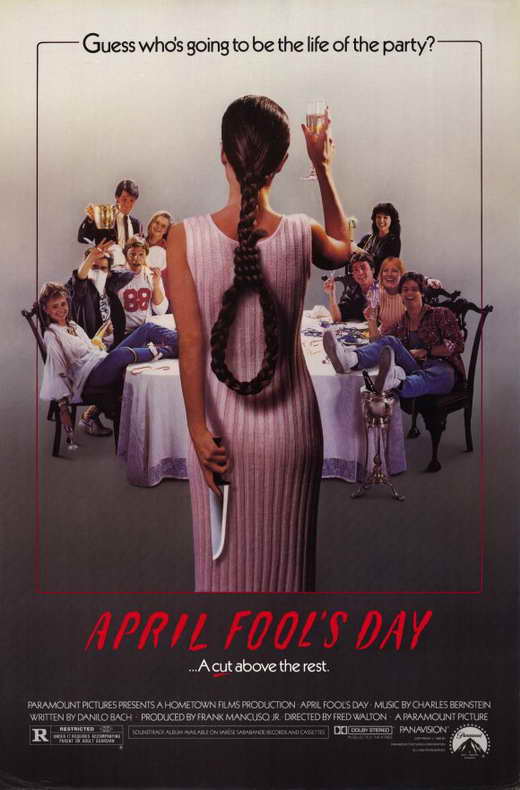 46. April Fool's Day (1986)
A rich friend with an estate on a huge lake, only accessible by boat, invites you over on April Fools Day, what could go wrong? The perfect isolated setting with a cast of attractive 20 somethings, this film has been slept on by too many. Big on pranks but light on the slashing, this holiday-themed slasher is a blast.